Welcome to Ron's Book Case Planning Web Site
Introduction and Overview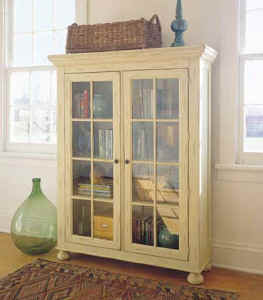 You will have access to information you need to build all kinds of bookcases. Some are very easy to build, some just plain easy. Others are moderately difficult and the last group is downright challenging to make. I will show you various designs and styles. I hope you will enjoy the following sections:

Gallery
I have included 29 different examples of various styles of bookcases for your consideration.
Forms
You have to make many decisions before you can begin to build a bookcase of your own design. I have included over twenty check list forms to help you along the way.
Suppliers
There is a section where you will be able to locate various suppliers for lumber and hardware.
Plans on the WEB
I have not included a full set of plans for any specific bookcase directly on this web site -- I have included a few excerpts to guide you along. The idea is to guide you in making your own plans; your style, your width, your height, your depth, your choice of material, to fit your capabilities and your shop equipment. If you need bookcase plans, they are readily available on the WEB. I have listed a few sources for your convenience. The links are active and you may choose to purchase as set if you can find a style you like. Be prepared to alter the plans you purchase as to width or height.
Frame and Panel
". . .if the doors are fairly large (especially if the panel is glass), then you're better off with a stronger frame. And in this case, a "haunched mortise and tenon" is a good choice."
This section contains two excellent articles explaining how to make mortise and tenon joints needed to construct extra strong doors and frames. Many of the bookcases suggested herein require joinery which is much stronger than traditional "cope and stick" cabinet door joints.
Janice's Bookcase
I am going to build an actual bookcase over a five month period while I'm teaching a series of six class sessions. At the end of the class sessions, Sweet Janice will become the proud owner of a brand new bookcase. In this particular instance, it will be better suited for use as a display case. Learn all about it here.
Discussion Notes
I have included a very comprehensive document which you may wish to print and use as a worksheet. It contains most everything you will need in the way of planning your new bookcase and is more suitable for printing than most of the other screens.
Feedback Form
You can help me make this web site better by using this form. Let me know how and where to improve. Tell me what am I doing right and where I need to improve. What did you especially like? What else should I add that would be useful for you as you undertake to design and build your own bookcase?
Next step is to go the the Photo Gallery and enjoy!